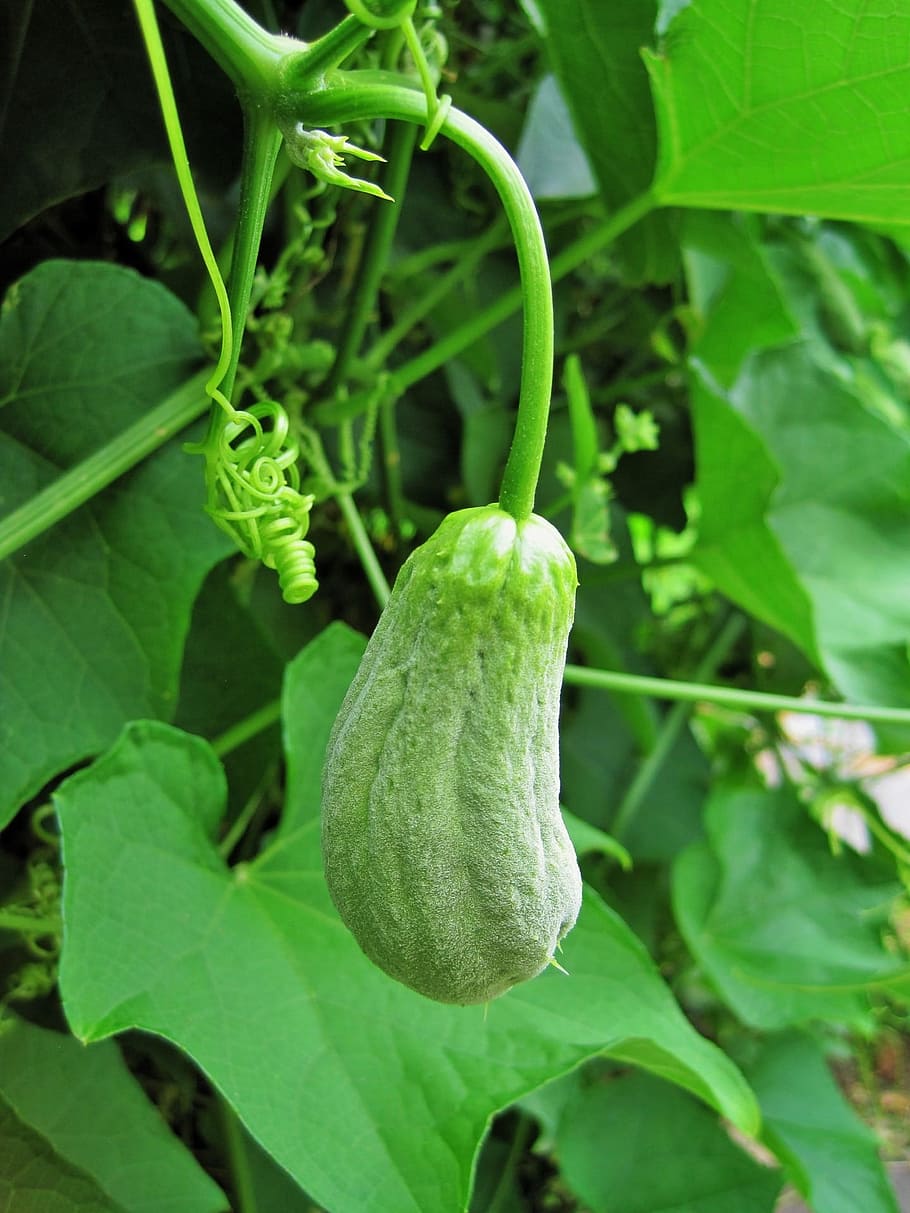 Initially discovered in the 1800s, Chowchows or Chayote are a part of the squash family. Although the origin of this fruit is debatable, this cousin of the squash family went international after it's discovery and is now cultivated almost all across the world. Chowchow, Chayote or mirliton, no matter what you call these pear shape gourds, you can chow on them as much as you want because they're extremely healthy! Packed with essential nutrients, adding Chowchows to your daily diet can prove beneficial for your overall health.

Our bodies do not produce vitamin C, hence we rely on external sources for our vitamin C requirement. Vitamin C plays a crucial role in maintaining healthy skin, growth and repair of tissue and it aids in the synthesis of important proteins that are used to make tendons, ligaments, and blood vessels. Chayote is a rich source of vitamin C, which means its a one-stop-shop for your daily vitamin requirement. The low calorie- fiber-rich property of Chowchows make it the perfect food for people trying to lose weight since the high fiber content suppresses your appetite. These pear-shaped squashes are particularly high in folate, which promotes cell division in our bodies. The anti-oxidant rich chayote, helps your body gets rid of free radicles and protects against cell damage and reduces inflammation. Chowchows contain fairly high amounts of flavonoids, which help us get rid of the waste in our digestive system, the high fiber content aids in the formation of stools, all of which helps us take care of our digestive system.

Chowchows can be described as mildly flavored or bland, this mild flavor and the fibrous crunch makes it the perfect addition to soups, stir-fries, and salads. In India, they're used in curries, side dishes, and occasionally pickled too! They can be consumed raw or with a dip, but usually, they're seasoned and tossed in a salad. One can come up with countless possibilities of using this ingredient to cook with. Rich in anti-oxidants, extremely good for your heart, good for your liver, good for your gut, and a delicious addition to your pantry, chow down on Chowchows and take the first step towards a lip-smacking and a healthy lifestyle!

Here's a quick and healthy Chowchow thoran recipe for you to try! Get safe-to-eat and pesticide free Chowchows from Farmers Fresh Zone and take your cooking to the next level! (https://www.farmersfz.com/home/details/114)
You will need:
Chowchow(Chayote) finely diced or grated, as per your preference.
Shallots
Coconut oil
Mustard seeds
Cumin seeds
A cup of freshly grated coconut
Turmeric
Curry leaves
1 tbsp Urad dal(Uzhunu)
Fresh, chopped green chilies
Salt to taste

In a mixer, add grated coconut, green chillies, cumin seeds, a small shallot and one clove of garlic. Give it a spin, without adding any water. We're looking for a coarse crush of all these ingredients so make sure you don't grind it into a paste!

Let's cook!
Heat coconut oil in a pan, once the oil is nice and hot, add the mustard seeds let it crackle. Add a tbsp of Urad dal.
After the dal changes colour add curry leaves and shallots and sauté till the onions are translucent. Add half tbsp of turmeric powder and give it a good mix.
Crank up the flame and add diced Chowchow and cook for a minute. Once the Chowchow turns translucent, add the coconut spice mix.
Mix everything together, cover it with a lid and let it cook for 5 minutes on a low flame
Your Chowchow thoran is ready to be CHOWED down!