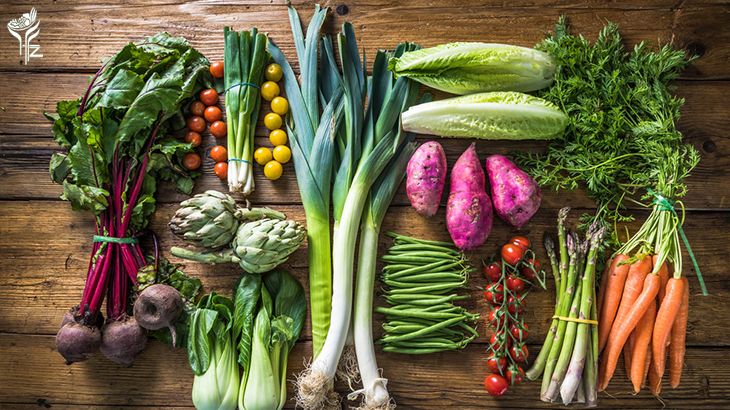 As most of the countries are under lockdown right now, stay-at-home orders which include online grocery shopping has become the most convenient method to buy groceries. Due to the current situation, people are stocking up groceries and other essentials. Amid the pandemic, you all must be wondering what should be done once the groceries are brought home?
The novel Coronavirus is not believed to be transmitted through food but can stay on surfaces like cardboard and plastic which is used for food packaging which may have been touched by a sick person. So, it is essential to take extra care and other precautionary measures while handling and storing groceries at home.
How to do Grocery Shopping during Lockdown
· The healthiest person of the family should go out to buy groceries or other essential items.
· Carry a sanitizer with you when going out for grocery shopping
· It is important to wear gloves while holding fruits and vegetables as many hands have touched these products. Once the grocery shopping is done, discard them after using it.
· Sanitize or wash hands after touching shopping carts, handles, or payment machines.
· Once you are back home, it is advisable to wash hands with a bar of soap for 20 seconds or use an alcohol-based hand sanitizer.
· For your safety, consider doing an online payment rather than exchanging currency notes.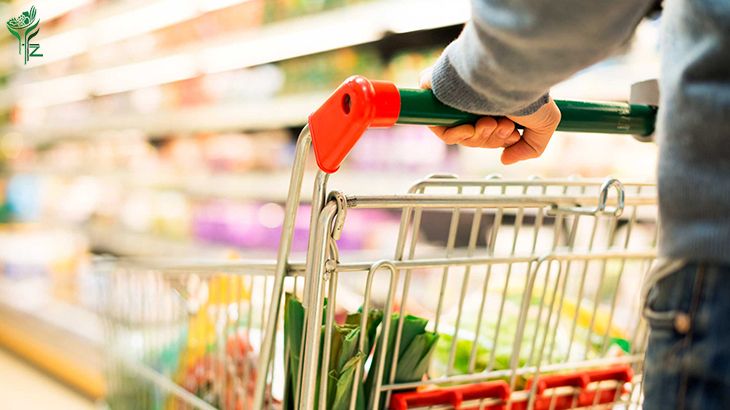 How to clean your Grocery?
· Wash fruits and vegetables thoroughly under running water for at least 20-30 seconds and for vegetables like potato and carrot, use a brush to scrub it with water and leave it to dry.
· After washing your hands, discard, discard the container of the groceries in a closed bin and wash your hands again after discarding it.
· After you are done washing fruits and vegetables, keep them on a clean countertop or keep them inside the refrigerator.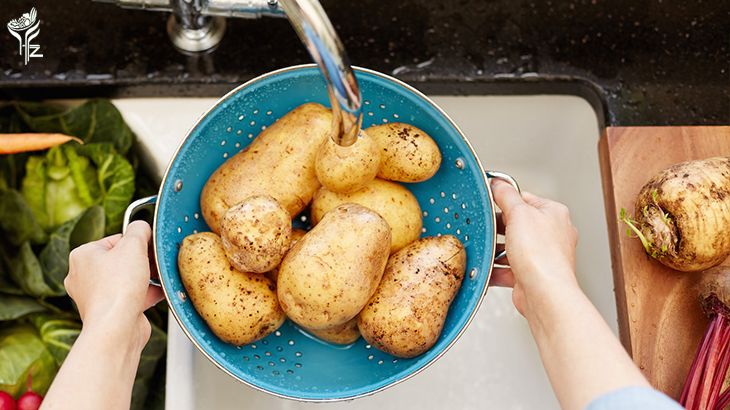 Note: Avoid washing fruits and vegetables with soap water as it can contaminate the food and upon consumption, can lead to diarrhea or vomiting. If you are using cloth bags, wash them in water thoroughly before using them again.
FAQ:
Q. What precautions should I take when preparing food?
A. It is important to practice good hygiene methods before preparing your food such as washing your hands with soap and water before touching the food. Also, wash thoroughly fruits and vegetables under running water and clean the countertop before you cut the fruit and veggies
Q. If I have a takeaway delivered, what should I do to make sure it's safe?
A. Wash your hands before or after handling the food package.
Q. Should I wash my reusable shopping bag after each use?
A. During this crucial situation, it is essential to wash your shopping bag with soap and water and if you are using a plastic bag, discard it after use.
So, these are some of the tips you should be following to clean your groceries. It is essential to maintain the utmost hygiene during these difficult times. We always advise you to stay home and stay fit during the lockdown.