Our farmers have faced hardships throughout history and have never taken a day off to feed our hungry stomachs in spite of all the odds stacked against them. It's just not fair how the hardworking farmer gets the tough side of the bread, struggles to make ends meet all while trying to feed the country.

In a growing market where only the fittest and the fiercest survive, our humble agri-tech startup has quietly made its way into one of the top 10 promising startups in Kerala, as addressed by Indian express in their latest report published on 24th of September, 2020. Which you can read here https://bit.ly/2FQD3OY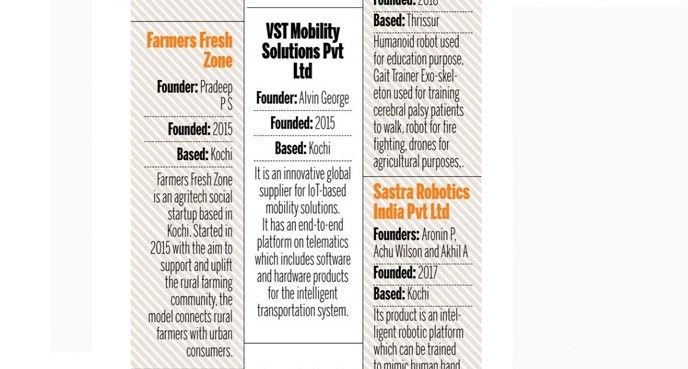 Farmers Fresh Zone is an  agri-tech startup that focuses on benefiting the community as a whole. With our online presence and offline stores across the state, we are able to help the farmers by giving them an omnipresent platform to sell their produce, this in turn lets us deliver safe to eat, pesticide free, fruits and vegetables to our customers. This kind gesture, to be able to help and benefit both the farmers by helping them spread their reach and serve our customers by delivering healthy, pesticide fruits and vegetables, all while consistently ensuring customer satisfaction has made Farmers Fresh Zone one of the most promising agri-tech startups in Kerala.
There's no secret formula to our success, we just realized the need of the hour and cultivated our responsibilities towards the farmers and our customers as a solid business foundation. With our innovative ideas like "Know your farmer" which allows our customers to know more about the farmer who produced the fruits and vegetables, we propelled through the startup race and were able to build a positive image. One of our highly appreciated features is the "Safe-to-Eat' concept, where we strictly focus on procuring and delivering pesticide free fruits and vegetables by performing pesticide residue analysis on them. From there on, there was no looking back, spreading smiles as our family got bigger, we scaled up to what we are now.

With numerous awards from recognised institutions, we have grown into a responsible startup that caters to the needs of customers and farmers as well. We also aim at being sustainable and in reducing carbon footprint. We have been successful in achieving that and we are honoured to have been selected as one of the finalists of the SEED low Carbon awards 2019-20. The Kerala Youth welfare award in 2018  recognised us as one of the top 10 promising startups in the state. These are some of the many accomplishments that validate us as a promising agri-tech startup . Well, the journey has just begun for us and we still have a long way to go. We have a lot of customers to serve and a lot of farmers to save. With an amazing and a competent team, we plan to scale to new heights and expand our presence by leaps and bounds.