To take good care of your heart, you should consume foods that are extremely nutritious and healthy. One should intake the right amount of calories and fat to keep the heart healthy and function properly. The key to having a healthy heart is to follow a diet that is rich in nutrients. Here are some of the top foods you should include in your diet to keep you healthy and young.
1) Carrots: They are known as a great source of beta-carotene. According to studies, carrots have been associated with beta-carotene which leads to a lower risk of heart disease and attacks. Consuming carrots every day also helps to improve your vision.
2) Spinach: This leafy vegetable is one of the most nutritious vegetables you could ever get. The fibre contains in it lowers cholesterol levels. It is a great source of Vitamin K which helps protect your arteries and helps promote proper pumping of the heart. According to studies, a higher intake of spinach and other leafy greens lowers the risk of heart disease.
3) Beans: Beans are regarded as the healthiest plant-based power food by the World Health Organisation (WHO). This wonder vegetable consists of soluble fibre which decreases cholesterol level and eliminates harmful contents in the systems before it reaches the heart. They contain good chemicals like polyphenols, anthocyanins, and terpenoids that take care of inflammation and stress.
4) Garlic: It contains a compound called allicin, which is believed to be loaded with numerous health benefits. Eating garlic regularly lowers your cholesterol levels and ideal food to be included in your diet.
Also Read: Boost your Brain Memory with these Foods
5) Tomatoes: Consuming tomatoes regularly lead to numerous health benefits. This nutritious vegetable is high in potassium and also good for your health. Moreover, they are a good source of antioxidant lycopene. Lycopene helps in lowering bad cholesterol and lowers heart attack risk. Tomatoes are low in calories and sugar, thus making it an ideal choice to include in your diet plan.
6) Pomegranate: This highly-nutritious fruit contains numerous antioxidants that help to improve blood flow to the heart. The juice of the fruit is healthy and nutritious and is ideal to improve your heart health.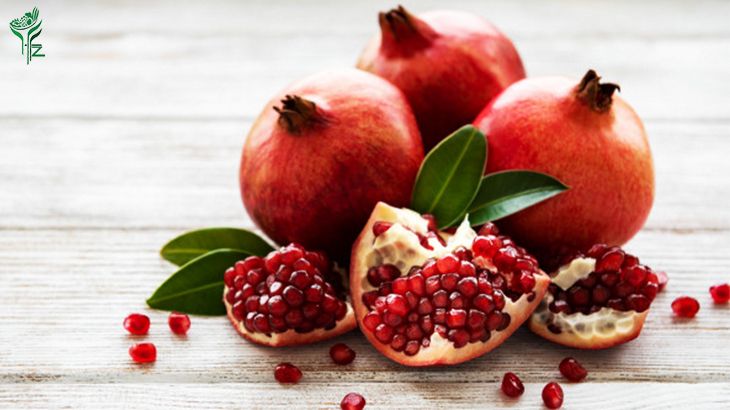 7) Beetroot: It is one of the few vegetables that contain important bioactive pigments known as betalains which protects numerous systems in the body, including cardiovascular health. The nutrients found in beetroot helps to decrease blood pressure that occurs with heart disease.
8) Potato: Surprised to see this vegetable on the list? Yes, you read it right! This yummy vegetable is good for your health as long as they are not deep-fried. They are rich in potassium which can help lower blood pressure and are also high in fibre, which lowers the risk of heart disease.
These are some of the superfoods that you should be consuming regularly to boost your heart health. Consuming pesticide-free and quality fruits and vegetables regularly will boost your overall health. Now, shop from Farmers Fresh Zone for quality fruits and vegetables and experience goodness in each bite.