When we consider the current world scenario, the majority of the population has turned more health-conscious & driven towards achieving a healthy lifestyle. Especially after the pandemic, the world witnessed the importance of having a strong immune system due to which the consumption of healthy fruits & vegetables around the globe has increased drastically. Today, we take a closer look at one of the healthiest sources of carbohydrates & other essential nutrients - Purple Yam.

Purple Yams come are tubers (Tubers are enlarged structures in some plant species used as storage organs for nutrients) which means they're packed with essential nutrients that are extremely beneficial for the human body. The Purple Yam is a starchy root vegetable & it's a great source of carbohydrates which makes it a favorite of the health-conscious for all the right reasons. The purple hue of the yams comes from their high anthocyanins which is a plant compound & a powerful antioxidant that helps eradicate free radicles from our body. Free radicles are carcinogenic compounds, thus regular consumption of yams may help your body to fight against deadly diseases.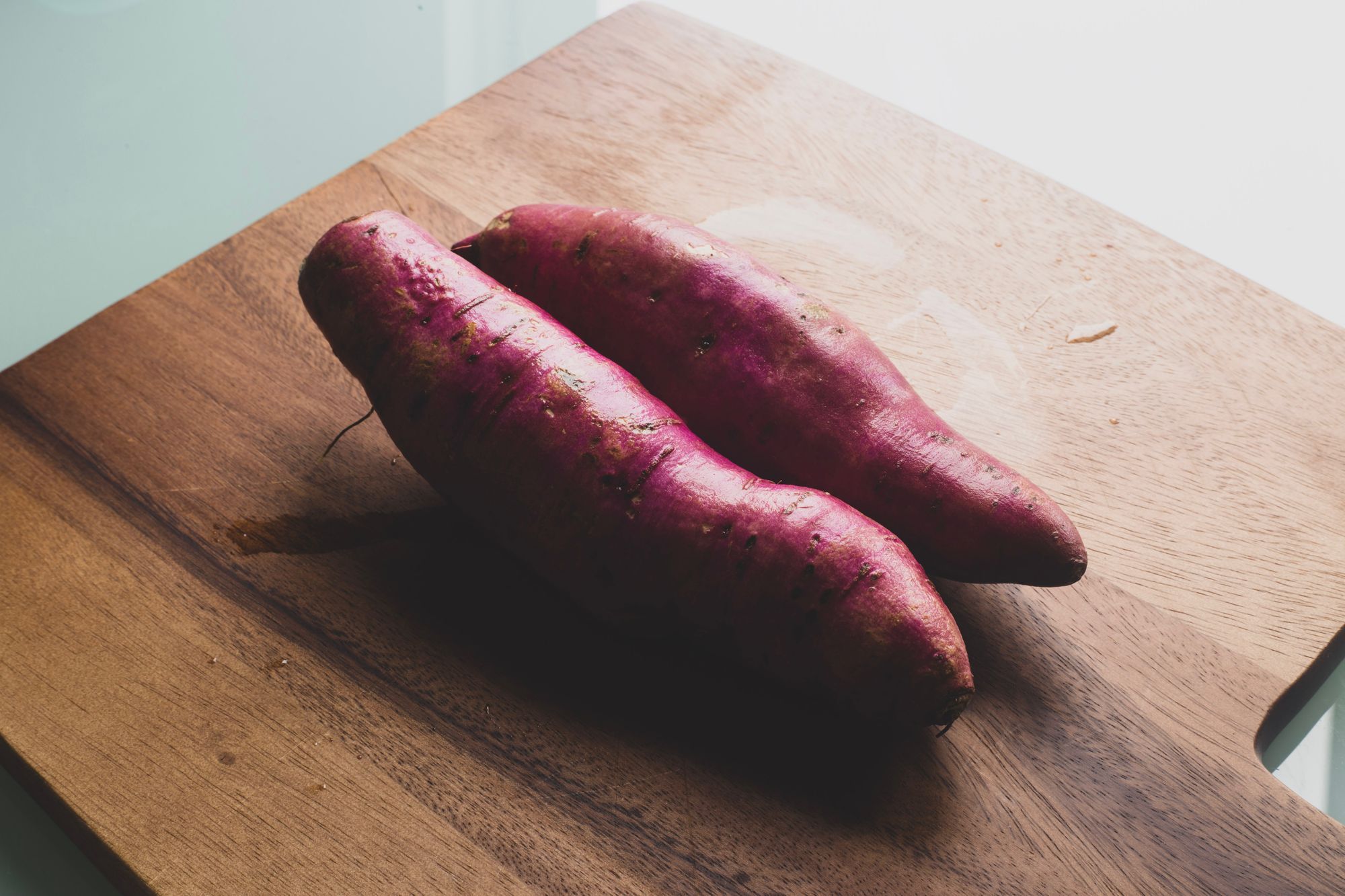 Our body does not produce Vitamin C & it doesn't store it either, thus it's necessary to regularly consume fruits & vegetables that are rich in Vitamin C. Purple Yams are a rich source of Vitamin C which is essential for maintaining healthy skin, protect cells, blood vessels, bone & cartilage. Research has shown that regular consumption of Purple Yam helps in lowering blood pressure & blood sugar level. Purple Yams contain complex carbs & they are a good source of resistant starch which gives rise to Bifidobacteria in the gut, which stimulates healthy bowel movement & ensures a healthy gut.

The colour, texture & flavour of Purple yams make it a versatile ingredient which is why they have a wide range of culinary uses. Commonly roasted or steamed, Purple Yams are also used in making Soups, Stews, Stir-Fries & even desserts. Since Purple Yams are packed with nutrients, the food which incorporates this ingredient becomes healthy & wholesome. A good source of carbs & packed with essential vitamins & minerals, Purple Yams are truly Healthy & Yamm-my!

Here's a quick & healthy Purple Yam Chaat recipe for you that lets you harvest the best out of these amazing tubers! Use the freshest & toxic-free Yams in your cooking, tap here to order Purple Yams & get them delivered at your doorstep from Farmers Fresh Zone.
You will need:

Purple Yams (2-3 nos)
One chopped Onion,  One chopped tomato, Juice of half lemon.
Three to four tbsp of turmeric powder or as per your choice.
Chaat masala, Red Chili Powder, Salt, Coriander Powder & a pinch of turmeric powder.


Let's Cook!

Boil the yams in water for 25-25 minutes or until a knife penetrates through & through the yam. Add a tbsp of salt to the boiling water before adding the yams.

Drain the excess water & chop the yams into bite-sized cubes & keep it aside in a bowl & let it cool.

After the yams have cooled down add the tomatoes, onions & lemon juice & give it a good mix.

Add the tamarind water & seasonings as per your preference & give it a taste. Adjust the taste as per your liking.

Your healthy & delicious Yam Chaat is ready to eat!