Be it sipping on hot ginger tea or gorging on piping hot "parippuvada", we have all enjoyed  monsoon in one way or the other. This is exactly why it has carved a special place in our hearts. There is something magical about the cool winds, the intimidating black clouds and the blissful rain that tingles our appetite. Just like every other season, monsoon brings some amazing seasonal veggies and fruits along with it, consuming in-season produce provides better nutrition, is cost efficient, environment friendly and benefits the community as we support the local farmers.
Pears, Cucumbers, Tomatoes, Okras, Plums, Brinjals, Carrots, Sweet potatoes, the list of seasonal fruits and vegetables available during the monsoons is indeed a long one, which gives us one more reason to enjoy the fall. Relax and unwind with these amazing recipes that make use of in-season produce, pick your favorites from our nearest store around you or get them delivered the same-day.
Rasam
Times have changed, people come and go, but Rasam has been and always will be a constant in all our hearts. Hit your tastebuds with some zing! Enjoy this monsoon and the goodness of seasonal vegetables with this simple rasam recipe. Bombard your palate with this amazing sweet-sour-spicy-savoury combo. Not only is this a delicious recipe but it also provides almost instant relief from blocked nose, cough and cold! More reasons for you to try out this recipe.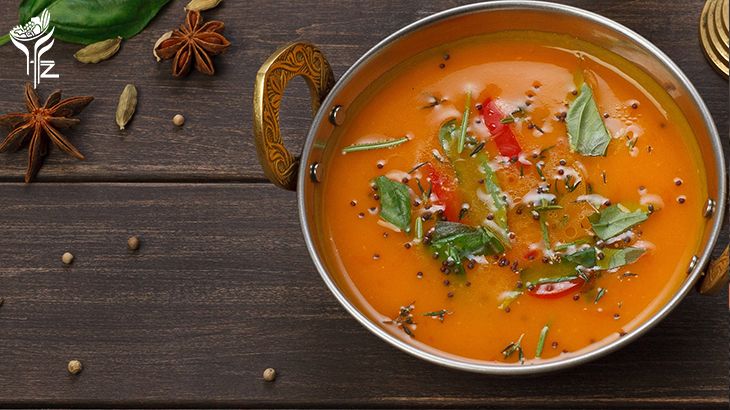 Don't have the ingredients? We've got you covered, tap on the link below and order away! https://www.farmersfz.com/vegetables

You will need:
Tamarind water(around 100g)
Turmeric
Mustard (a pinch)
Fenugreek (a pinch)
Coriander leaves (for garnish)
Red chilli
Curry leaves
Tomatoes(4-5)
Pigeon peas or Tuvara parippu  (a handful)
Oil
Asafoetida (1 tbsp)
Salt to taste.
Roughly Crushed:
Garlic (washed and with the skin on),  Black pepper (2 tbsp),  cumin (a pinch), Coriander seeds (3 tbsp).


Let's start cooking!

Put 4 tomatoes and a handful of tur dal into a pressure cooker and let cook for 2 whistles. Let out the steam and open the lid to take out the tomatoes and dal, mash it well with the tamarind water.
To this mixture, add turmeric, fenugreek, asafoetida and salt to taste. Add 6 glasses of water and  bring it to a boil.
Add crushed black pepper, cumin, garlic, and coriander seeds to the boiling mix. Simmer it for 2 minutes and then turn off the stove and cover it with a lid.


For the tempering/ Tadka: Heat some coconut oil in a pan, once the oil is nice and hot add mustard seeds, red chillies, curry leaves and add it to the rasam.
Add coriander leaves for garnish and your rasam is ready!

Have it with steaming hot rice or just drink it as a soup, this rasam will literally feed your soul!
Ullivada
The humble, disfigured Ullivada has carved itself a special place within our feeble minds. There is a rush of emotions, similar to an adrenaline rush when we eat fried food during monsoon, something similar happens while we eat our favourite  Ullivada. Here's a simple recipe that you can try out and enjoy this fall, like you should. Try this recipe with fresh onions available on Farmers Fresh Zone to take your cooking to the next level.  (https://www.farmersfz.com/home/details/127).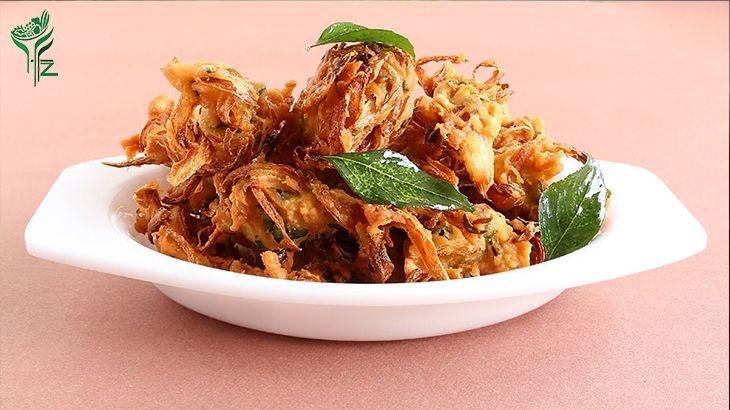 Once you've got your hands on fresh onions, take 2-3 medium sized onions, slice them and put them in a bowl.
Add 2 chopped green chillies, fresh curry leaves, chilli powder, salt and 2 tbsp oil. If you want you can add chopped ginger to pack a punch when you bite into the crisp and caramelised goodness. Keep it aside for 5 minutes.
Add 1 and a half cups of gram flour to the mixture and just enough water for  the batter to coat the onions. We don't want the batter to be runny, so be careful not to add too much.
Heat some oil in a pan and start frying bite sized ones till they're golden brown.
This is the most important step, sit back, relax and enjoy the snack (a cup of hot strong tea is like icing on the cake) by immersing yourself into a monsoon experience.