Tired of eating the same thing every day? Looking to eat healthy & lose weight? Too lazy to cook a healthy meal? Well, JUICE IT UP! For those lazy & picky eaters, this blog might just make your life a whole lot easier.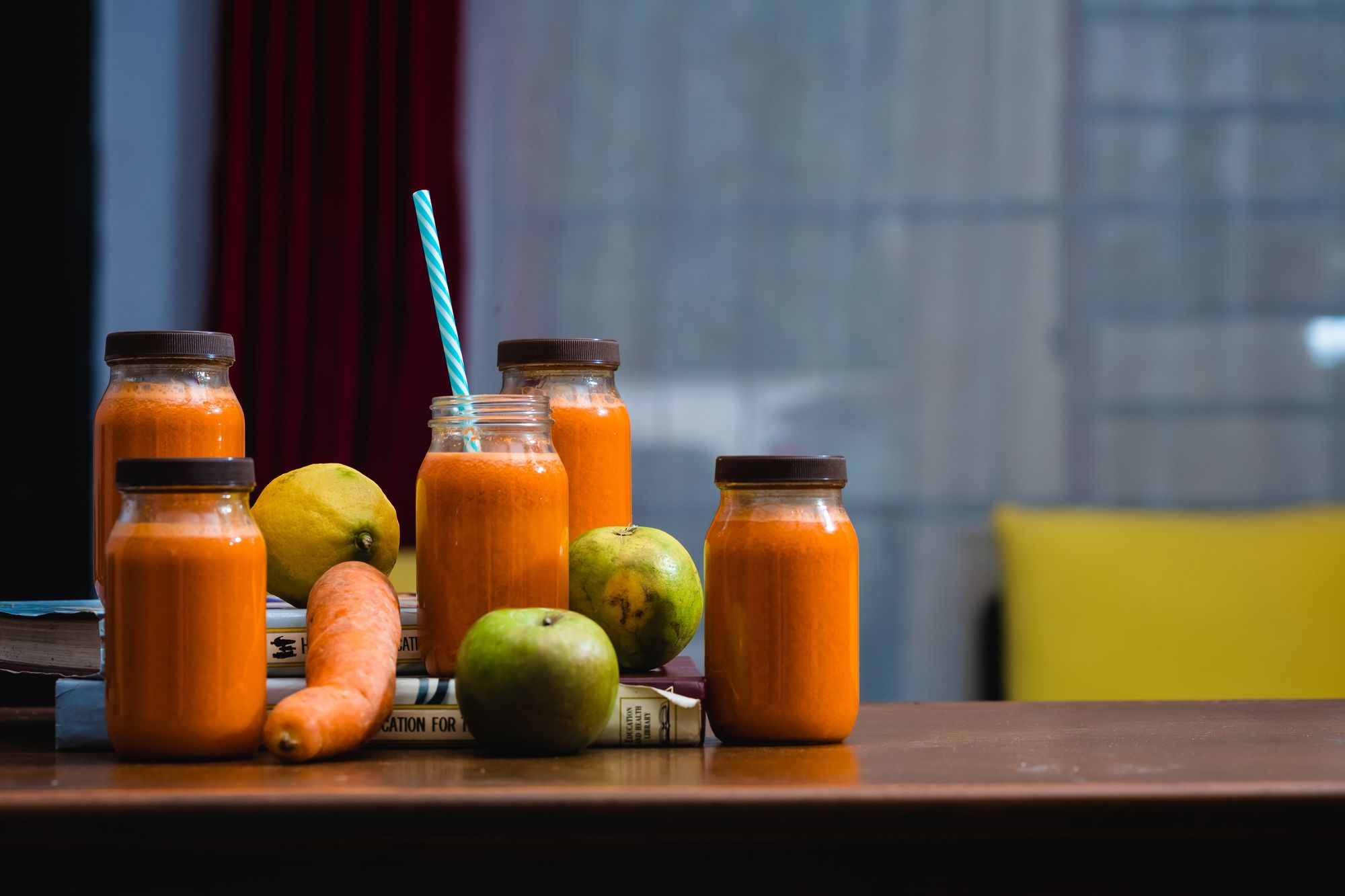 Rather than spending your money on juices that have high sugar content, its time you spare some time to whip up your own healthy juices. One of the best things about juices is that they provide you with nutrition at relatively lesser calories. For those who are always on the go, a nourishing juice is nourishment for the day in just a few minutes. The combinations are many, experiment & enjoy, it's time to JUICE IT UP!

Here's a simple Blueberry smoothie recipe for you:


You will need:

1. A cup of fresh Blueberries (Tap here)
2. One cup of Milk.
3. Ice cubes.
4. Handful of cashew nuts.

Juice it Up!

Add blueberries & 3-4 ice cubes in a blender. Give it a whip until ice & berries turn into a paste.
Add milk & cashews to the blender. Blend it till you get a smooth consistent smoothie.
Refreshing Blueberry smoothie is ready!