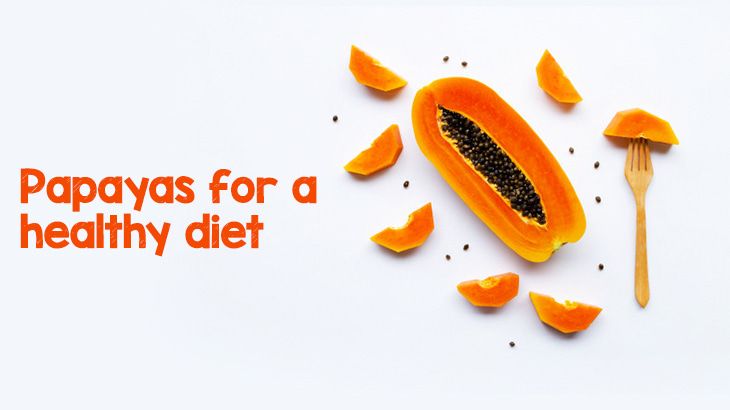 Papaya is regarded as one of the healthiest foods and it is believed that papaya was once an exotic fruit that was rarely available in the market. But, now this wonder fruit is available worldwide any time of the year. This fruit just doesn't your taste buds, but also boasts of nutrient values and health benefits.
You will really love this fruit once you develop a taste for it. It may not be everyone's favourite, but those who love the fruit may find it difficult without devouring a bowl of sliced papayas every morning.
The fruit is rich in minerals and vitamins like phosphorous, magnesium, copper, calcium and iron. These organic fruits are also high in fiber and Vitamin A. It also helps to boost energy in your body as the sugar content in ripe papayas is easily absorbed. Let us read on to know the benefits of eating papaya daily.
• Improves your digestive health: Papaya makes it one of the best fruits to improve your digestion as it has high fiber content. Also, the fiber presence helps to prevent constipation. A slice of papaya everyday helps in detox the digestive system and maintains regular bowel movements.
• Strengthen your immune system: the pulp of the fruit contains a considerable amount of Vitamin A and Vitamin C. This boosts your immune system and prevents any kind of infections to develop. It creates a barrier against bacteria and viruses that causes flu and other respiratory infections.
• Prevent heart disease: Papaya helps in preventing cardiovascular disease. Due to the presence of vitamin, potassium, and fibre, it reduces the chances of heart disease. Have a slice of organic papaya every day to prevent heart diseases.
• Good for skin: The presence of Vitamin E in papaya prevents the formation of wrinkles at an early stage. Papaya also contains an essential oil that retains the skin's moisture and lowers the symptom of skin disorders like eczema and psoriasis.
• Prevents Arthritis: Papayas are considered effective against rheumatoid arthritis and Osteoarthritis. The fruit has a significant effect in preventing these problems
These are some of the reasons why you should be consuming papayas daily. For fresh and safe to eat fruits and vegetables, visit Farmers Fresh Zone, your online store for locally sourced vegetables.
Click on the link https://farmersfz.app.link to know more.