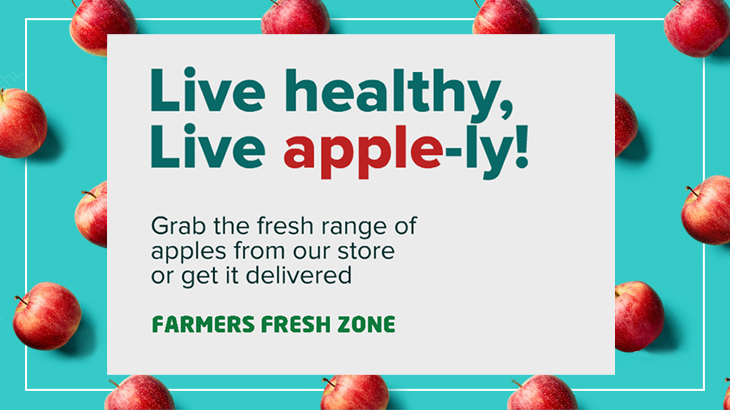 Did you know apple wakes you up better than a cup of coffee in the morning? Surprised? Yes, you read it right! Apples are packed with natural sugar and are a great way to get you out of the bed in a healthy way and keep your brain firing on all cylinders.
Here's a good news for you all! Farmers Fresh Zone has introduced two variants of apples - Granny Smith and Apple Red Delicious, to our healthy list of safe-to-eat products. The apples from Farmers Fresh Zone come with FSSAI approved Wax coating and have also undergone pesticide residue analysis, making it safe and healthy to consume.
To take you back to history, the sweet Granny Smith apple originated in Eastwood, Australia (now a suburb of Sydney) in 1868. With a distinct flavour, these apples are one of the healthiest choices you can make.
Apple Red Delicious' origin was in Peru, Iowa. This beautiful apple type has a distinct deep red colour and is sweet in flavour.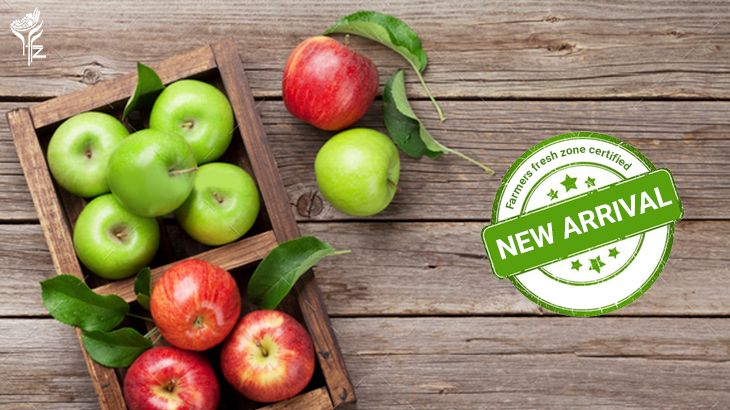 Read on to know more about the health benefits of apples, as you munch on these nutritious delights:
1) Aids in weight loss: Since apples are known for zero fat, it helps you lose weight. They are mainly filled with water and fibre, so adding apples to your daily diet means fewer calories, more fibre and subsequent weight loss
2) Promotes gut health: If stomach bugs are giving you trouble frequently, there is no need to worry! Consuming apples regularly help alter the bacterial population to favour the good bugs over the bad. This contributes to improved digestion and immunity
3) Promotes healthy skin: Adding apples to your daily diet act as a great skin toner that help tighten your skin and stimulate blood circulation. The cooling properties present in apples brighten and soothe your skin from sunburn. It also has anti-ageing properties that help delay fine lines and wrinkles
4) Provides healthy teeth: If you want your teeth to be healthy, consider adding apples to your diet regularly. It contains malic acid that improves oral hygiene and reduces tooth decay. It also helps whiten your teeth and make it healthy and strong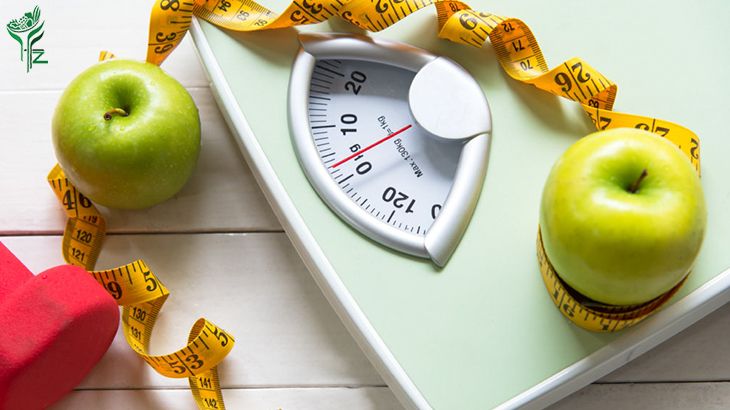 When it comes to apples, there are different ways to enjoy it. Let us see how:
1) A match made in heaven - Apple & Peanut Butter
Yes, you read it right! Apple with peanut butter is a healthy combination that will satisfy your sweet tooth. It is also one of the easiest way to consume apples. It's a snack that will keep your hunger pangs at bay.
2) An apple is a great team player - Fruit Salad
Fruit salad is a fantastic way to get your apple a day. Mix apples with other nutritious fruits like grapes, pineapples and blueberries and let the ingredients sit overnight. Voila! You have a yummy and healthy fruit salad for breakfast.
3) Beat the junk - Apple as a snack
Stay away from binging on junk food. Level up your high tea with apples.
It's no secret that kids love apples! How about turning them into fun snacks? Make the most of the lockdown by bringing out the master chef in you. Let's see how:
1) Apple and Grape cart
Procedure:
Cut apples into ½ inch slices. Insert toothpicks horizontally at both ends of the apple slice. Slide grapes onto the toothpicks to make wheels. Who knew healthy snacks were so easy to make and could be so much of fun?
2) Crunchy apple boats
Procedure:
Cut the apple in half, removing the core. Spread the top with peanut butter. Sprinkle with puffed rice. Cut a sail for your apple boat from a thick slice of cheese and attach with a toothpick. These are super easy to make and they are sure to bring a smile to the face of any apple fan.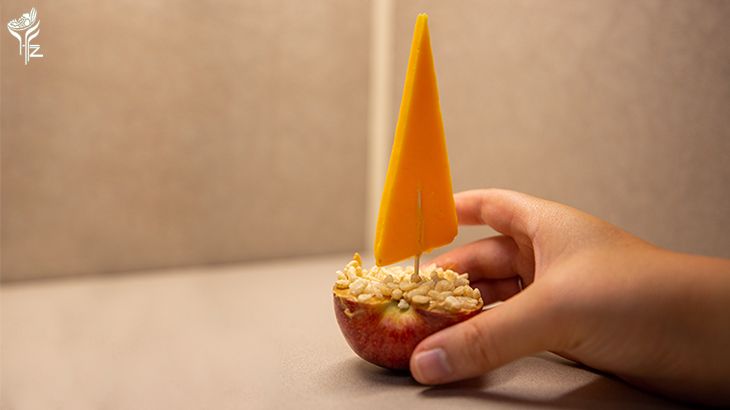 If you liked reading this article, share it with your loved ones. For safe-to-eat and pesticide-free fruits and vegetables, shop from Farmers Fresh Zone and experience the goodness in each bite.
Live healthy, Live apple-ly!