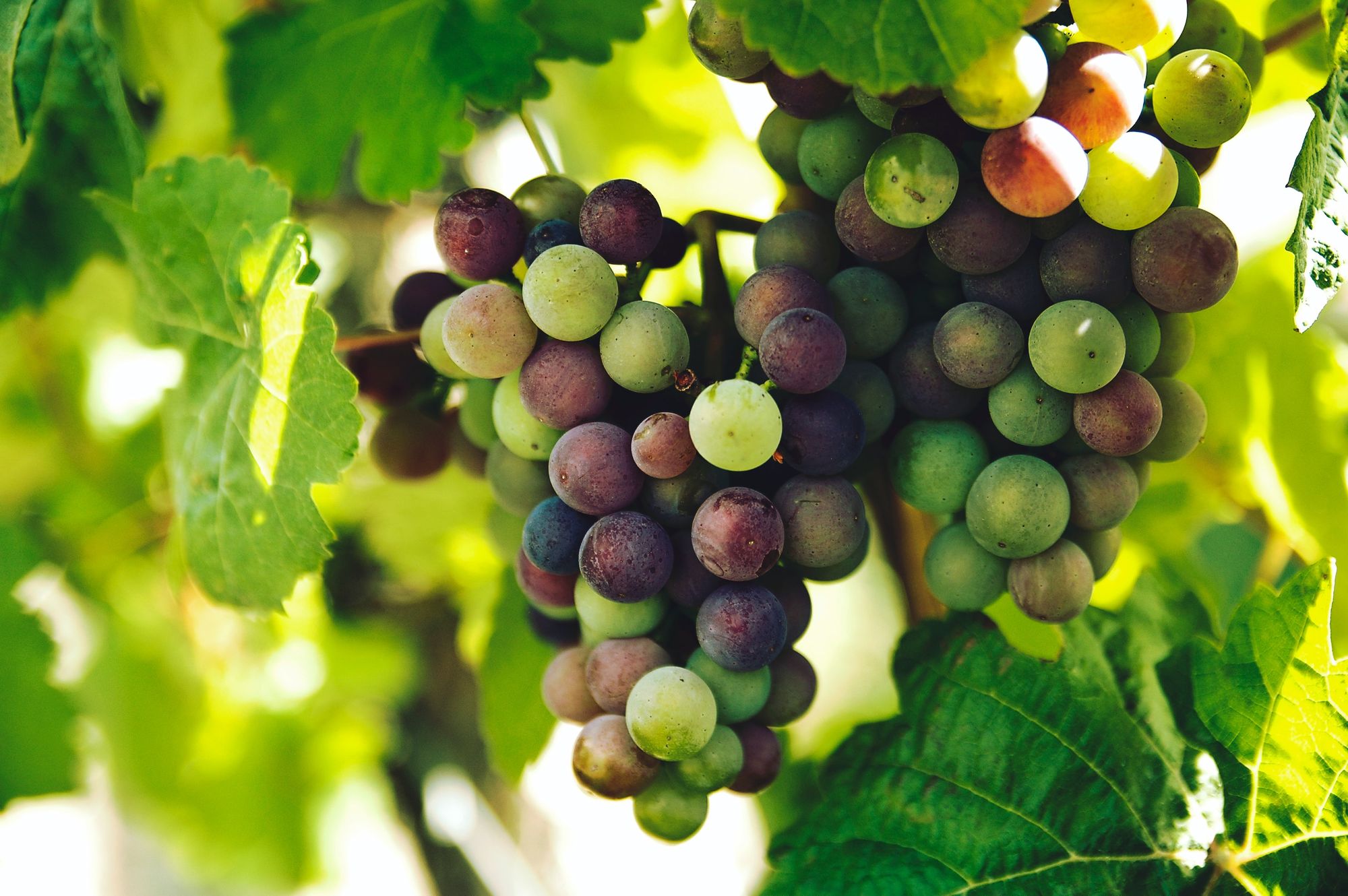 First documented to be cultivated around 6,000 to 8,000 years ago grapes are undoubtedly one of the most underrated fruits in the world. Since the Egyptian era, grapes have been a part of the human diet. Grapes were popularised because of a rather weird characteristic property, a type of microorganism that occurs naturally on these fruits which led to the discovery of alcoholic drinks such as wine. Apart from that, grapes are truly versatile since they yield a lot of different products like raisins, jellies & jams. Today, grapes considered to be an exotic fruit & wine made from these fruits is a popular drink across the world since it also has numerous health benefits.

Grapes are usually harvested from February to October meaning one can get their hands on this fruit pretty much all year round. The benefits of eating grapes are innumerable, starting from their antioxidant content. Grapes contain antioxidants which help us to eliminate free radicals from the body and stay away from harmful diseases. Consuming grapes also ensures good cardiovascular health thus guaranteeing optimal heart function. Grapes have a moderately low glycemic index, meaning they're a good source of flavonoids & antioxidants for diabetic patients. Red grapes are said to have anti-aging & anti-bacterial properties & they're really useful for maintaining healthy skin. Research shows that red grapes boost your immunity, prevents cataracts & improves brain power. Grapes also contain Vitamin C & Vitamin K that aid in carrying out everyday bodily functions.

These versatile fruits are actually berries & they're "Berry delicious & Berry Healthy!" . Pop a bunch in your mouth or juice em' up, no matter how you have grapes, they're good for your health. Indulge yourself in a truly safe-to-eat & pesticide free experience and get farm fresh grapes delivered at your doorstep, only from Farmers Fresh Zone.

Here's a refreshing grape juice recipe that you can try out with our farm fresh grapes!

You will need:

Two Cups of grapes.
Half Cup of Ice.
One cup of water.


Let's JUICE!

Pour all the ingredients into a blender & blend everything together until it's consistency changes to a smooth texture.
Lemon, Basil, Ginger & Mint go well with grapes so feel free to add any of these accompaniments and take your grape juice to a whole new level.
Add sugar only if you absolutely need to add it.