A full fledge traditional feast from Kerala is vibrant, delicious and fills your stomach and heart at the same time. Once you open our specially curated Onasadhya kit, be it the
* grand-belly variant worth ₹699/-
*maha-belly variant worth ₹999/-
you will realise it has almost everything for you to adorn that banana leaf with. From banana chips to pradhaman and pickle to sambharam, let us welcome our Mahabali in grandeur!
Let's dive deep into what all you can make with our safe-to-eat fruits and vegetables to make a delicious and mouthwatering Onasadhya! With that, may this Onam bring you and your family prosperity and keep you in good health, Onashamsakal!
1) Banana Chips: It is synonymous to being a Malayalee. From being your humble tea time munchie to your snack partner for life, these crisp and light chips made from the 'Nendran' banana is something you cannot miss out on a sadhya.
2) Sharkara Upperi: Banana is the king of versatility, the under appreciated cousin of banana chips which gets a coat of jaggery and dust of dry ginger powder makes its appearance during the festive Onam season.
3) Pickle: While mango, lime and gooseberry are the classic pickles that get served on a sadhya, one can play around with flavours and ingredients. The zing quotient it adds to the meal lifts up our tastebuds.
4) Inji Puli: Though there are differences in opinions when it comes to loving ginger, Inji puli is loved by all. This tangy, spicy gingery accompaniment not only does justice to a sadhya, but stores well in a refrigerator for more than two weeks to be paired with dosa or idly.
5) Kichadi: Imagine a raita, but better! Cucumber/ ladies finger/ ash gourd mixed with curd and coconut paste, Kichadi sports a creamy white hue and balances the spice in the rest of the dishes in a Sadhya.
6) Beetroot Pachadi: The vibrant and colourful part of the feast, beetroot pachadi is creamy with a curd -coconut base and with strong flavours of beetroot and ginger.
7) Erissery: Also known as Elissery, this mild almost thick curry is made of pumpkin, cowpeas and tempered with coconut. The pumpkin in the dish can be easily replaced with any tuber of your choice.
8) Olan: Preparing a sadhya can be tiresome, but dishes like Olan can keep you motivated through the process. This dish is very subtle and uses ash gourd, black eyed peas and three extracts of coconut milk. There are absolutely no powdered spices in an olan, ginger, green chillies, and curry leaves impart the flavour.
9) Avial: A melange of vegetables like carrot, yam, drum sticks, raw banana, and more with a coconut paste and either raw mango or yoghurt is mixed in for that sourness. A very nutritious and loved dish in Sadhya.
10) Kaalan: A thick stew made of curd and tubers like yam, taro or even raw banana, Kaalan is a dish that is appears in a sadhya predominantly in central and northern Kerala.
11) Parippu: It could be simple boiled lentils on hot rice with a dollop of ghee, or boiled green gram dal mixed with a coconut paste and definitely ghee. The feeling of crushing a pappadom on top of this is euphoric!
12) Sambhar: From North to South, the Sambhar takes various forms, it could be made with and without coconut, either ways this spicy and tangy lentil gravy with vegetables is what is typically served right after a helping of parippu.
13) Rasam: A clear spicy and tangy soup that elevates the sadhya experience with its flavours, eating tomato rasam and rice out of a banana leaf is a skill that needs practice! Tomato or garlic rasam, whatever be your choice, a sadhya is considered incomplete without this delicious concoction.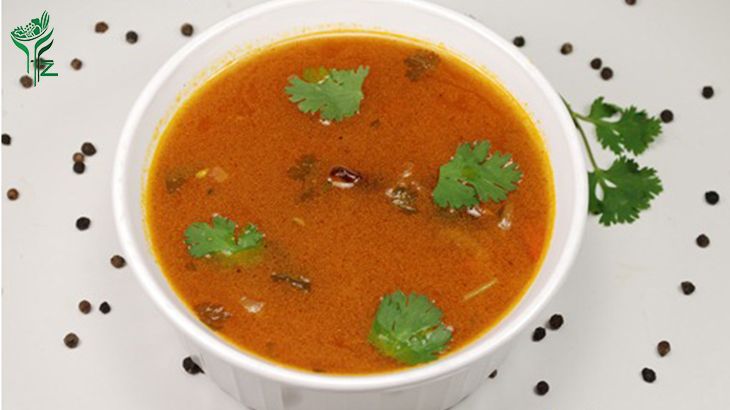 14) Moru: Morum Vellam/ Sambharam and rasam are almost always served one after the other as it is believed to balance each other. This Kerala style spicy buttermilk with curry leaves, green chillies and ginger cools you down before you dive into the sweet treats in offer!
15) Payasam/ Pradhaman: Sadhya is a balanced meal, it has everything from mild to strong, sweet to spicy, and tangy to tart. A sadhya is not complete until you relish on something sweet, and by sweet we mean payasam/pradhaman. While payasams are usually made of cow's milk, pradhaman in its grandeur is mostly made with coconut milk and reduced jaggery. Nothing like a palada pradhaman to end a feast!
A sadhya can have upto 28 dishes and one can keep on adding more if they please. We know this Onam isn't going to be dance, music and fun, but let's not give up on the festive spirit and celebrate virtually with friends and family while we promise ourselves better health. Here's from us and the farmers from the Farmers Fresh Zone family wishing you, ഹൃദയം നിറഞ്ഞ ഒാണാശംസകൾ!