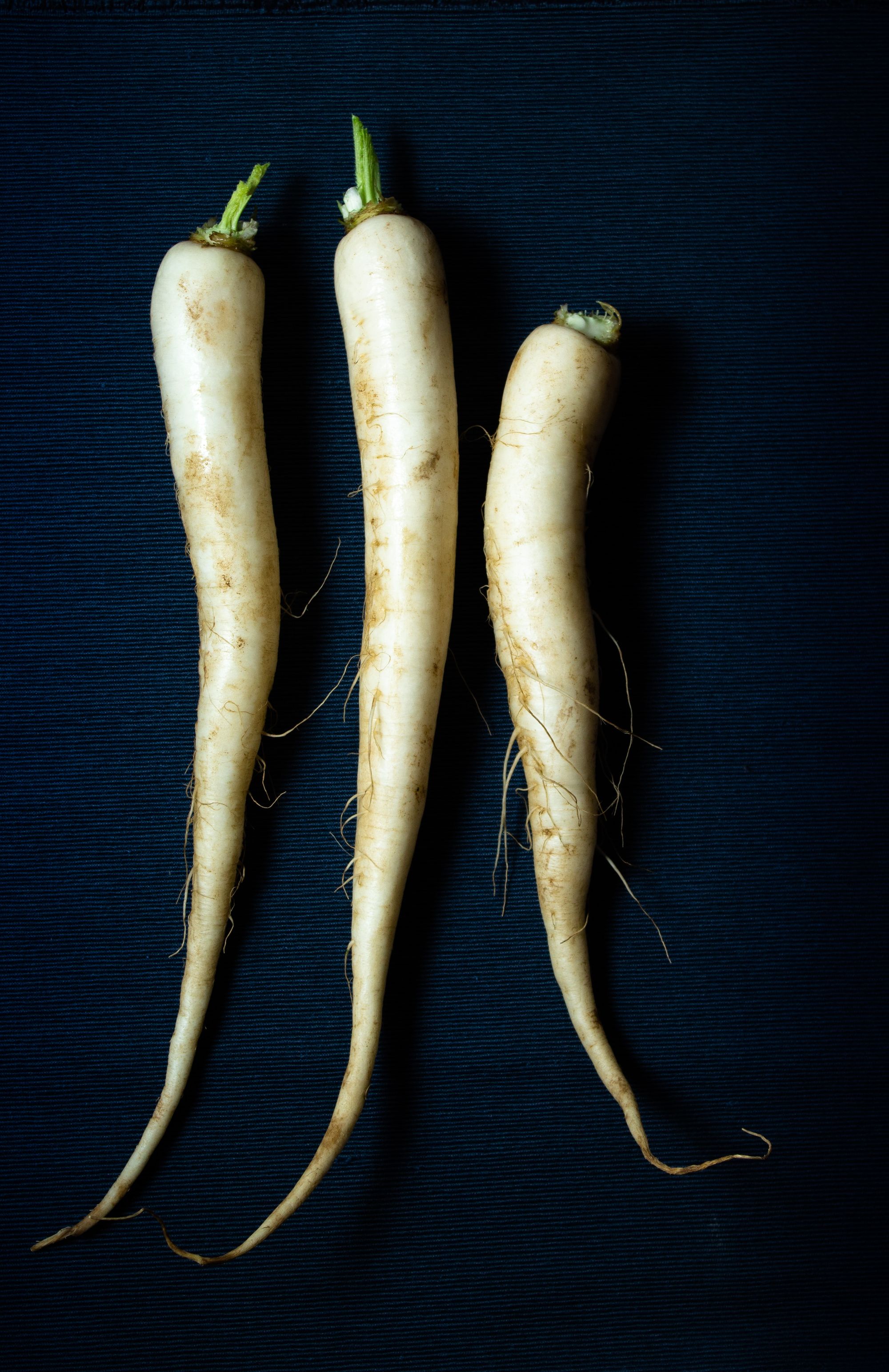 Scientifically known as Raphanus raphanistrum or popularly known as Radish, it is an edible root vegetable. They come in different colours, shapes and sizes but one thing remains the same and that is, they're really good for your health. These edible root vegetables are said to be of Mediterranean origin but they're cultivated and consumed all across the world. Crisp, peppery and pungent in flavour, radishes can be eaten raw or cooked.

Indians are familiar with Radish as "Mooli" or "Mullangya" in Malayalam, and it's consumed pretty much in every part of the country in form of pickles, salads, subzi/upperi, parathas or curries. Many people enjoy the peppery flavour of the radish and prefer to eat it raw rather than cooking it, this has made it a popular addition to salads since it adds some crunch and packs intense flavour. Radishes are one of the fastest growing crops with some varieties yielding within 25-30 days. In India, West Bengal is the leading producer of Radish followed by Bihar, Karnataka, Punjab, Assam and Uttar Pradesh.  They're also grown as "Companion plants" to the main crop since the pungent smell drives off insects and pests.
It's no surprise that consuming radishes are good for your health since they're full of essential nutrients that are necessary to carry out bodily functions. Radishes are low in calories, which makes them a healthy alternative if you're looking for a healthy snack and focusing on losing some weight. Vitamin C is an anti-oxidant which eradicates free radicles within our body this is essential to maintain healthy skin and prevent cell damage, and one cup of radish offers about 15% of your daily Vitamin C intake. Radishes are also high in fibre which means they are excellent for your digestive system, consuming radish aids in the formation of stools, prevents gastric ulcers, helps manage blood sugar level and lower cholesterol. If that wasn't enough to encourage you to add radish to your daily diet, the anti-fungal property will definitely pique your interest. Radishes are naturally anti-fungal and help our body to prevent fungal infections.

Here's a Mooli Paratha recipe that you can try with our safe-to-eat and pesticide-free Radishes get it delivered to your doorstep, tap the link https://www.farmersfz.com/home/details/61 .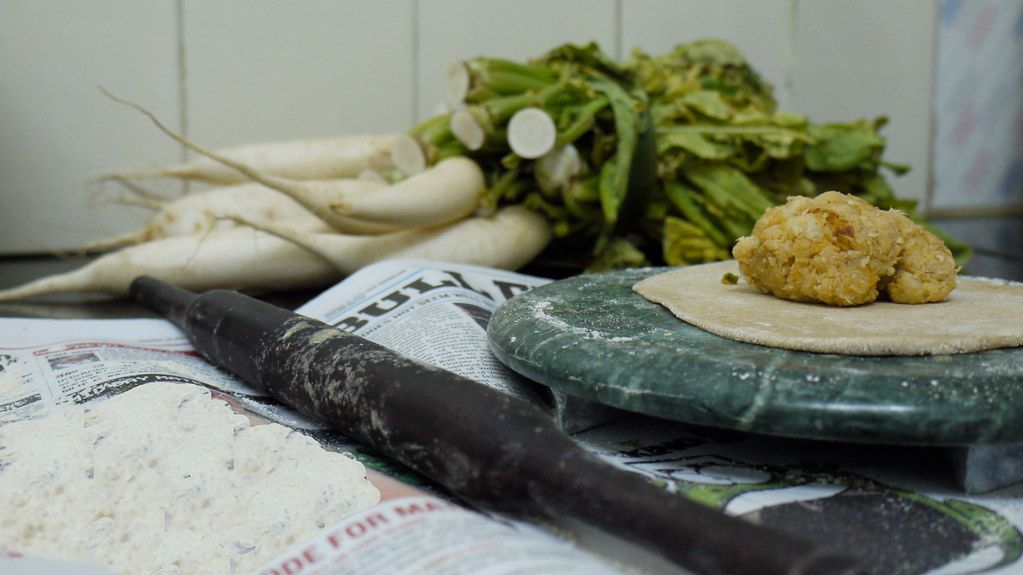 You will need:

2-3 Cups grated radish.
One bowl of chopped coriander leaves.
Chopped green chilies as per your spice tolerance.
Ghee.
Chapati dough, that has been kneaded and covered with a damp cloth for at least 20 minutes.
Turmeric powder, Chili powder, Coriander powder, Dry mango powder/ Amchur Powder or Black salt, Kashmiri chili powder.


Paratha stuffing:
Take 2 cups of grated radish, mix some salt and let it rest for at least 20 minutes in a bowl. Squeeze the radish juice completely so that you end up with a coarse and moist radish. Add a tbsp or half each of Turmeric powder, Chilli powder, Coriander powder, Chopped coriander leaves, Dry mango powder/ Amchur powder or Black salt, Kashmiri powder and salt to taste. Mix everything together properly and keep it aside.

Let's Cook!

1. Make a medium sized ball from the dough, roll it and flatten it.

2. Roll it in a circle and place the radish stuffing in the center.

3. Join the pleats together and form a ball of dough with the radish stuffing in the center, and gently flatten it.

4. Place the flattened paratha on a hot tawa and cook for a minute on both sides, once the paratha turns golden brown add some ghee and roast it.

5. After brown spots start appearing, take the paratha off the stove.

6. Serve it hot, with a dollop of butter. Enjoy your Mooli paratha with ketchup, chutney or curd.