We at Farmers Fresh Zone are immensely proud of what we do because we're doing something that nobody thought was possible, we have one vision, we persevered and worked our way through, cleared all the hurdles, beat all the odds, and reached where we are now. Understanding how successful businesses work is very simple, you decide what you want to do and as days pass, you do the same thing better than others until you're the best, and the credit goes to our amazing Farmers FZ family- our beloved employees who work passionately for this organization. The vision of this company resonates with every employee, this is why we are able to perform consistently good and spread smiles all across.

With a vivid team almost like a palette of colors, each having its own distinct characteristic and role to play, it's very easy to pick out each gem of an employee and admire their capabilities. Today we take a look at the Head of Product at Farmers Fresh Zone, Haani Hashim S V P.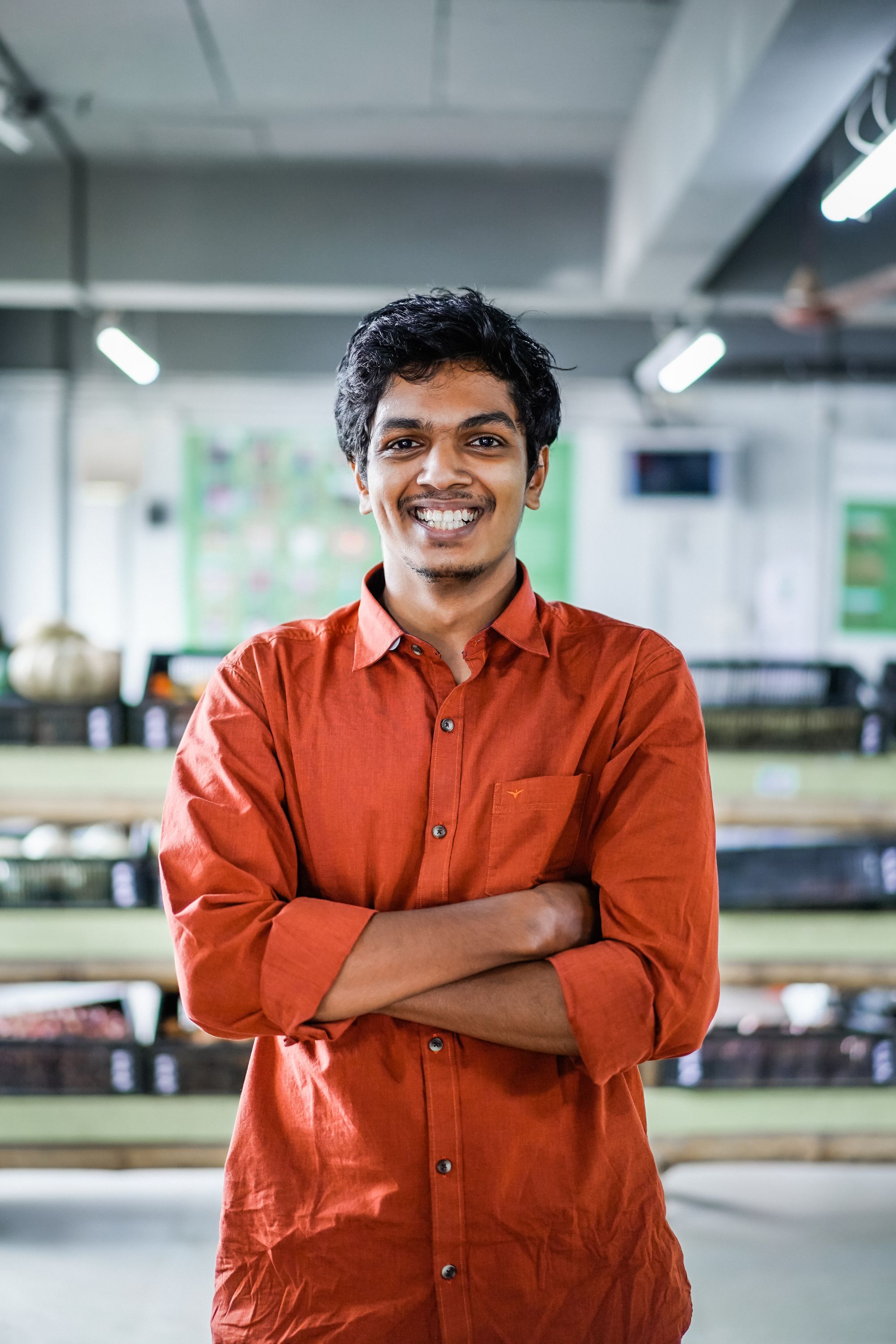 The story of a student pursuing a BSc in Computer degree, landing up in an agri-tech start-up is a rather interesting one. Hailing from Kannur, a student of Applied science and BSc in computer, Haani was living his life amidst the usual banter of college life. On asking about his first encounter with Farmers FZ, he recollects  "I was preoccupied with the usual hurry-scurry of college life, it was somewhere during 2017 when the college was hosting an 'agri-tech problem-solution' program, sponsored by Farmers Fresh Zone" .

This is where the dots align, the dedication and passion of a young Haani into this program caught the attention of Mr. Pradeep PS, (CEO of Farmers Fresh Zone) who was looking out for talented individuals that shared the same vision. Soon, after talking and discussing a few agri-tech related topics, their ideas coincided and they quickly struck a connection. Eventually, this encounter developed into a professional relationship that included brainstorming, discussing, and planning for the future of  Farmers Fresh Zone.

It wasn't long when Haani joined the company in the year 2018. Making progress as time passed and the company grew, he was appointed as the Head of Product at just a tender age of 23! Farmers Fresh Zone has been rolling out top quality produce, has been providing exceptional customer service, and has been focusing on developing new products under the guidance of our Head of Product, Mr. Haani.


"I am the biggest prick in the history of humanity"
- Haani Hashim SVP