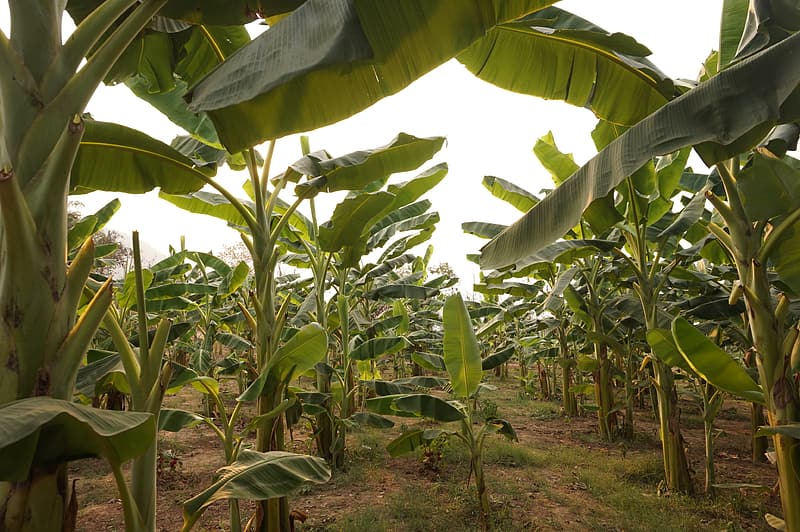 The personification of the word "Versatile" would be the Banana Plantain. The reason being quite simple, every part of this plant is not only edible but also highly nutritious for your body. Banana is widely popular as a fruit, the banana flower is a delicacy in many parts of the world, raw bananas are a staple in tropical areas but did you know that even the stem of the plant is edible and super-nutritious?

Technically speaking, the Banana stem isn't a stem at all, it's a "False Stem" or a flower stalk which is made of the lower part of the leaves. Also known as pseudostem, they can grow up to two to eight meters tall. The banana stem is a popular delicacy among the patrons of our peninsula.
One can say that the Banana stem is the most underrated food after knowing about the long list of health benefits and high nutritional value it possesses. Since it's full of fibre, consuming banana stem instills a sense of "Fullness" and suppresses your diet thus aiding in weight loss. It's also said to be anti-diabetic due to its low glycemic index and no sugar value. The vitamin B6 in the stems aids in the formation of hemoglobin and insulin in our body, these same properties also helps in treating Urinary Tract Infection(UTI). Consuming banana stem is extremely beneficial for your digestive system since it exterminates issues like hyperacidity, constipation, and kidney stones. It would be right to say that the Banana stem is definitely an underrated superfood!

For all those who want to try and harvest the health benefits of Banana stem, here's a quick recipe that you can try and inculcate in your lifestyle. Don't have Banana stem? Don't worry we've got you,  get it safe-to-eat, and pesticide-free from Farmers Fresh Zone!
https://www.farmersfz.com/home/details/24
You will need:
First of all, chop the banana stem in circles and then dice them. Put the diced stems in a bowl of water and swirl a fork into it. You'll see the sap sticking to the fork as you swirl it, keep separating the sap until there's little or nothing left.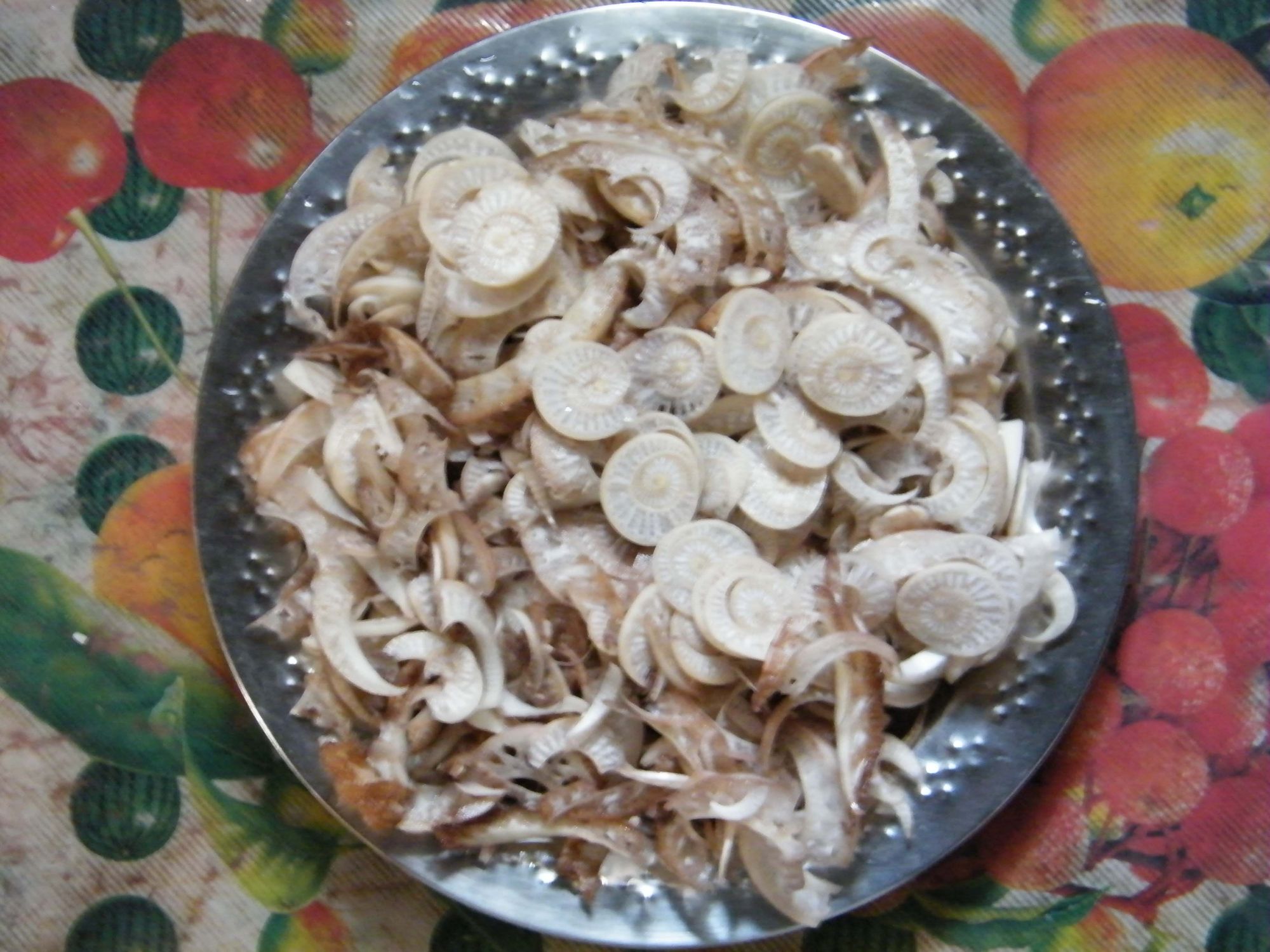 Diced and cleaned banana stem.
Coconut oil.
Mustard seeds.
2-3 Red chillies.
5-6 Curry leaves.
2 tbsp Uzhnu or Udit dal.
Salt to taste.

Let's Cook!
Heat some coconut oil in a pan, once the oil is hot, add mustard seeds and let it crackle. Add Uzhnu and wait till it turns yellow.
Add curry leaves and red chillies . Stir everything for 2-3 minutes.
Now add, the banana stem, salt to taste and mix everything together. Make sure the flame is high when you add the banana stem.
Cover and cook for 2 minutes on a low flame
After 2 minutes, take off the lid and let it cook on a low flame for another two minutes.
Your Vazhapindi Mezhukkpuratti is ready!