There are certain forces of nature, the motion of these forces shape the earth . A flowing river, a gust of wind, a lightning strike, are all examples of the various forces of nature. But there's a special force of nature that has unparalleled strength, determination & perseverance. This force of nature resides within the soul of every woman, which undoubtedly makes them a physical manifestation of energy in a true sense. The world is filled with stories of women who proved that they're a force to be reckoned with, today we take a look at one such woman. Meet Padma Shri R. Pappamal, a 105-year-old female organic farmer.

It is a well-known fact that Farming & Agriculture are tiresome & back-breaking occupation but not for Pappamal! Being a part of an agrarian family, farming was already in her blood and she actively participated in it since a very young age. Eventually, her interests sprouted into a lifestyle and soon young Pappamal was actively involved in making the best out of her vast 2.5-acre farm. Life was never easy for her, Pappammal had to start a shop and work her way, she could neither inherit family land nor get a share from her husband's lands. But that didn't stop her from building her own life & Pappammal broke away from the stereotypical rural woman who resigns herself to fate.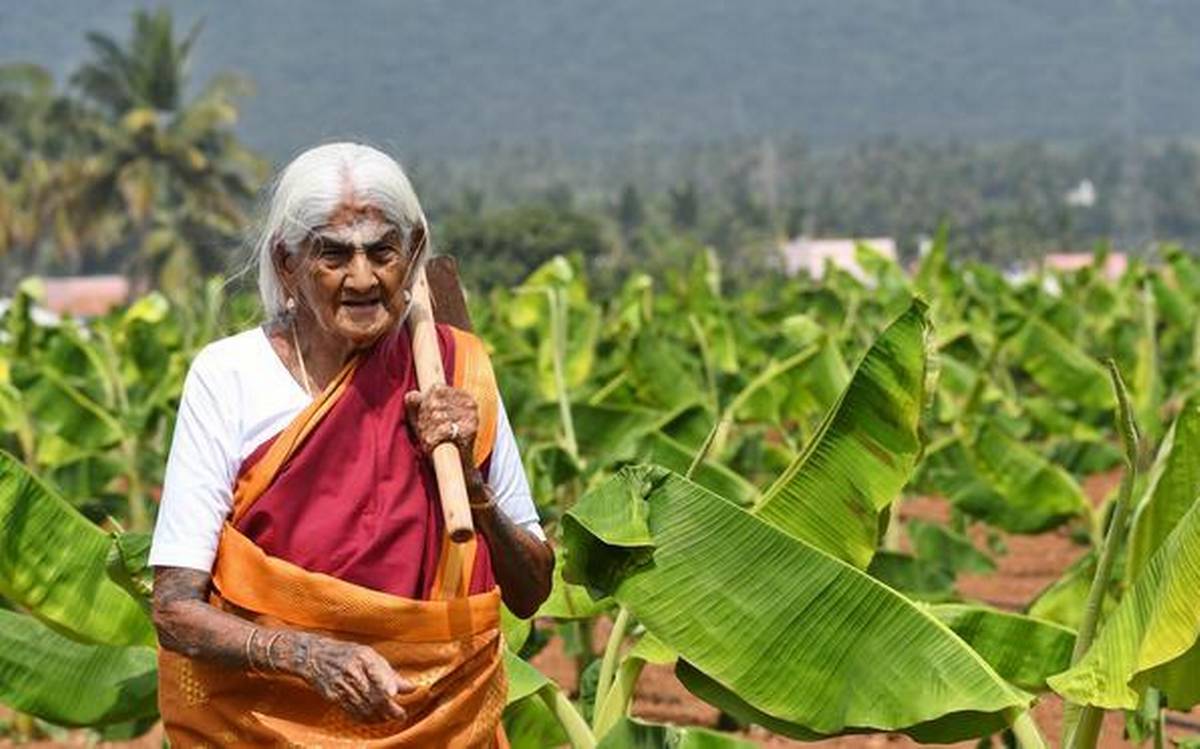 After working hard for years & persevering through life, Pappamal rightfully earned a place in the society she could call her own. She's so well known for her organic & sustainable agriculture practices, that students from agricultural colleges come to study her farms & her way of life. Her innovative ideas & concern for safe-to-eat & chemical-free produce has given birth to a new method of farming, which has inspired countless young agri-preneurs across the country. Pappamal says that she never diverted away from traditional practices, which allowed her to maintain the same quality throughout the years.

It was only last year that she was awarded the Padma Shri for her achievement which overshadows her hefty age of 105! On this women's day, we couldn't come up with a better story that highlights the strength, perseverance & determination of a woman. Moreover, Pappamal is a farmer, which makes it even better since her life story is an inspiration to us & resonates with our brand philosophy.

A mother's care, A wife's Love, A sister's affection & a woman's aura are somethings that make the world so much better. This women's day, let us thank all the women for being such amazing individuals they are, thank you for persevering through life all while taking care of everybody around you.

Farmers Fresh Zone wishes, all the women out there, a Happy Women's Day!